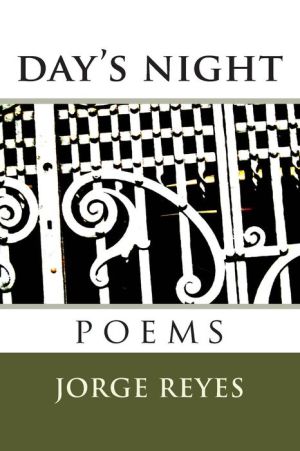 Product Details
Paperback: 82 pages
Publisher: CreateSpace Independent Publishing Platform; First Edition edition (January 3, 2014)
Language: English
ISBN-10: 148121599X
ISBN-13: 978-1481215992
Product Dimensions: 9 x 6 x 0.2 inches
Who wrote these poems?
Once upon a time, I fell in love with a stranger. It was at a now-defunct local club in Miami called Pump, the place where these poems were born. I was't planning on going, but a friend of mine had asked me to and even though at the last minute she cancelled on me, I went by myself. Even now years later, often, I close my eyes and still see myself at that club dancing to that trance music I love so much; music that awakens my soul to living. The atmosphere that early morning hour at the club was very intense, edgy, raw; the music had an intense, hard-pounding beat; bacchanalian music, pagan in nature, jam-packed with men and women defying the early morning hours of South Beach. Unbeknown to me as I was dancing someone was observing me intensily. Suddenly, this stranger pulled me by the arm, looked me over and asked, Where have you been all these years? I smiled, laughed nervously. And slowly, oh, so slowly, I opened my eyes and saw a face I'll never forget.
Thank you
, I said. We chatted. We danced a bit. We went home….
What a night and what a day that followed! What beautiful days and nights! Days fused into weeks filled with passion. For the first time, ever, passions were awakened in me unlike anything I'd felt before. It seemed too good to last, and it was.
Day'sNight
is a collection of poems about those days; of crying alone for no good reason; of feeling alone though surrounded by many people; of being alone in the world, let's face it, is a lonely place. Mostly, these poems are about the mental horror and depression I lived through after the end of a relationship I had idealized like the naïve person I used to be. Written many years ago, these poems today still have the power to unrattle me.
Day's Night
, a fitting title taken right out from one of Emily Dickinson's poems, is a collection of poetry loosely connected to love's manifold effects.
i
These poems, however, deal with a troubled mind, mine, lost to itself. Only then are these poems tangentially related to love; I was a troubled man lost to himself; writing about a world in chaos and beyond my own comprehension. (I'd like to think that not all relationships end like this.) In these pages, you'll read poems that are dark and experimental, often written in a state of complete dejection.
Love, so closely related to a negation, is known for its capacity to trigger the very best in you, or its direst opposite. Love is, after all, a tug of contradictions; an ideal pit against its very antithesis, reality, and we all know that there is nothing loving about reality; reality simply is. And in such war, one side wins, the other side loses. Embroiled in this unexpected battle, all I was able to do was write—just write.
Day's Night
became my confessional.
These are my day's nights. What started as an inconsequential passion of self-destruction, transformed me forever. Who would have known?